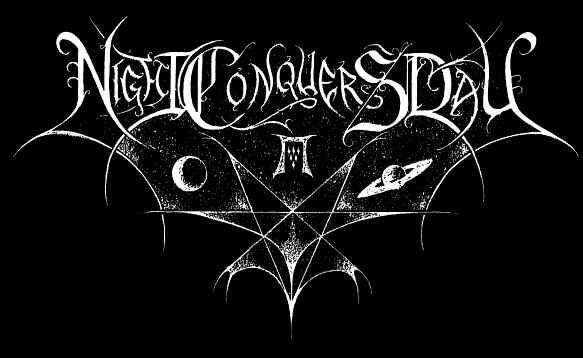 NIGHT CONQUERS DAY formed from the ashes of black/death metal band Buried Beneath in 1995. At that time the band consisted of only Mikael (drums, guitars, keys & vocals), Tim (bass, guitar) and Greg H. (guitar). A 2 song rehearsal demo was recorded on Friday the 13th October 1995 and spread through the then-active tapetrade circuit. The music of Night Conquers Day can best be described as epic black metal with a wide variety of influences from death metal, thrash metal and some traditional heavy metal. The songs are each long compositions with an average length being around the 10-minute mark. In 1997 NCD began recording a debut CD, and during the recordings Greg H. just disappeared and didn't show up to rehearsals anymore so Mikael and Tim completed the debut CD by themselves. After recording the album, they found a label in Holland called Hammerheart Records who signed them for a few CD's. The debut CD "The First Snowfall" was released in 1998.

"The First Snowfall" is an epic journey into black metal philosophy. The lyrics are a theme that uses Winter as a metaphor for walking a lonely path proudly. The main principle is being an individual instead of a follower. The brilliant coverart was painted by Kris Verwimp and he also re-designed the logo based on Mikael's original sketches. The album has long epic songs with a cold atmosphere throughout. The CD received a lot of praise in the extreme metal underground. (see REVIEWS). The line-up on the CD is Mikael (all drums, vocals, guitars and keyboards), Tim (bass, guitar on 2 songs) and Greg H. (guitar on 1 song).
After the release of the debut CD, a search was on to find a drummer and a second guitarist as Mikael would handle vocals and guitar in the live venue. We found Justin (guitar) and Gregg (drums) in 1998 and they were a perfect fit to NCD and the sound we had created. They were fans of the debut CD and were excellent musicians. Mikael soon tainted their ears with music he had been into for years like Razor, Sodom, Bathory, etc. The 4 of us then wrote and recorded the second album "Rebellion Is The Art Of Survival"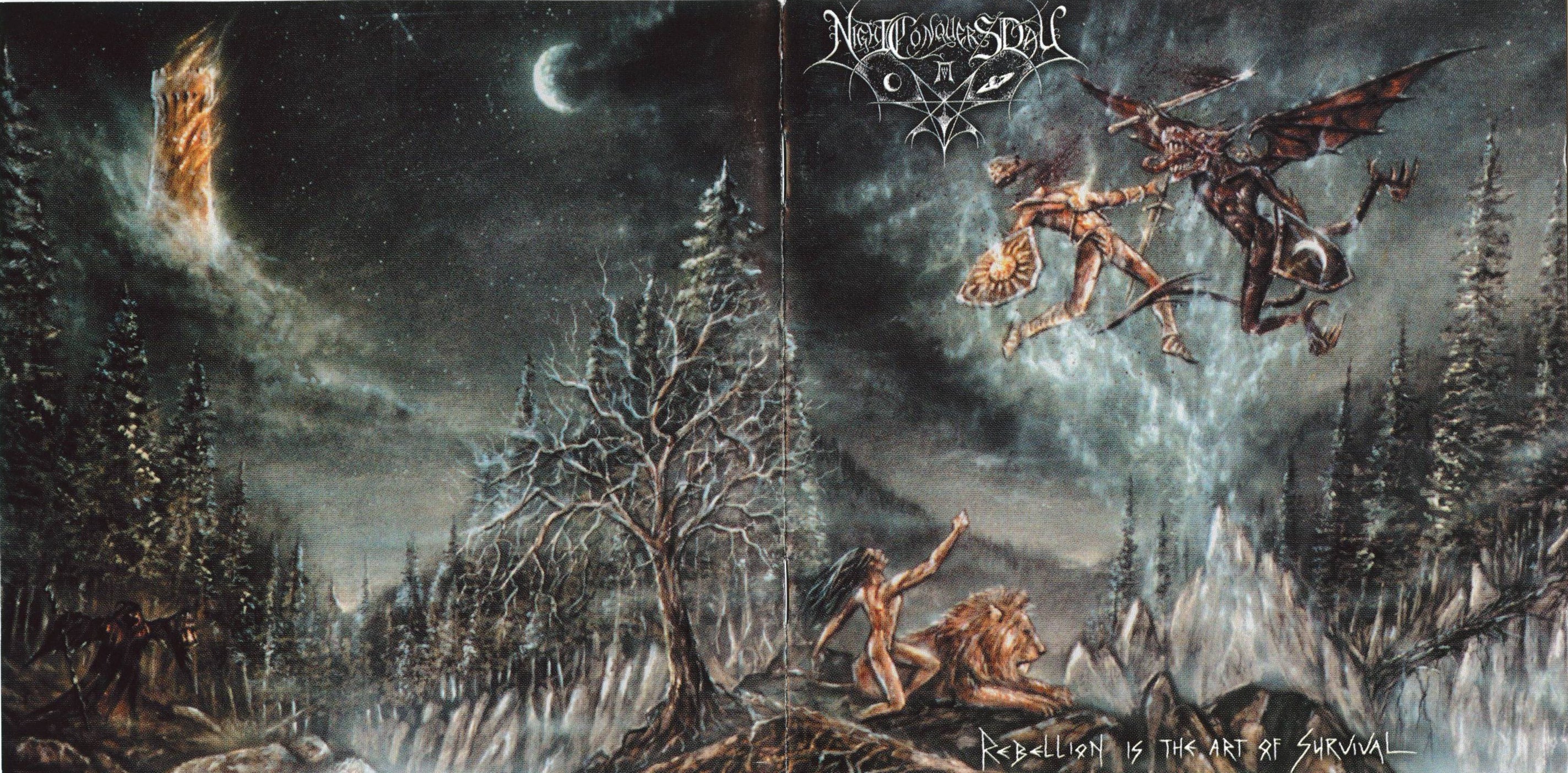 The second CD is even more extreme epic black metal philosophy. "Rebellion Is The Art Of Survival" was released in 1999 and shows a much more matured songwriting, and again had the phenomenal coverart of Kris verwimp. The artwork is laced wityh symbols, as is the band logo. Everything in NCD has double meanings or metaphors. The philosophy of this album was the essence of rebellion in us all; the want to be an individual and the accomplishment thereof. The songs are each long epics with different atmospheres ranging from anger and hatred to dreamy and surreal. This album received a lot of acclaim in the extreme metal underground. After the recording of the album, we initiated keyboard player John Gallo to perform live with us (John is now the mainman behind Orodruin and Crucifist). We played several local shows with the most noteable one being opening act for Ancient in February 1998. A great sounding live soundboard tape exists from that show. We performed a live cover-version of Bathory's "Equimanthorn" as a show closer. Rochester had not seen live black metal before Night Conquers Day came along. Mikael wore facepaint and adorned in leather and spikes, plus we had an altar onstage with a real human skull, and the mic stand we used had a deer vertabrae mounted to it (which some stagediver broke in 1999). We had these 2 pillars on each side of the stage, until a member of Agiel broke one when we briefly shared a rehearsal room with them. We also had black candles burning in various candlebras around the stage.

---

Unfortunately the band's days were numbered. Hammerheart Records never paid us for the second album and it left the band broke. We soon lost our rehearsal room that we shared with Averse Sefira (while they lived up here for a year). Then bassist Tim quit the night before we were to open for Mayhem in 1999. We took on a new member Tom in 2000 and brought our drum kit and my guitar stack to his house. BIG MISTAKE. He sold off the drums and guitar stack for crack, so the band was dead. Gregg has since disappeared off the face of the earth. I don't know what has become of him. Justin is still playing guitar, just not in any bands that I know of. Tim got married, and now is getting divorced I believe. He still worships old Burzum and Gorgoroth stuff. Mikael has been active with Tearstained since NCD dissolved in 2001. It's too bad because an entire 3rd album was written with lyrics and titles and evertything. It was to be a concept album dissecting the roots of christianity.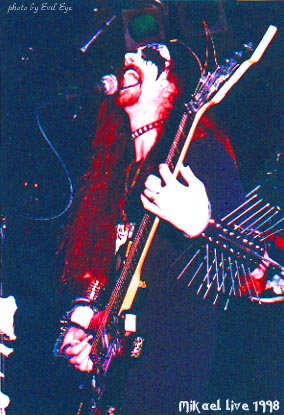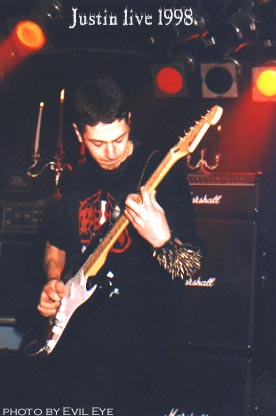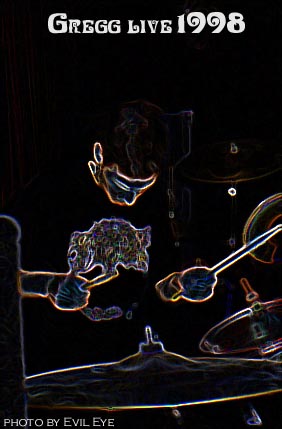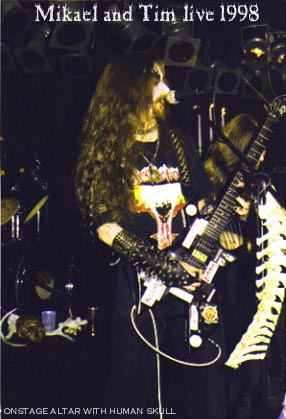 Mikael Tim